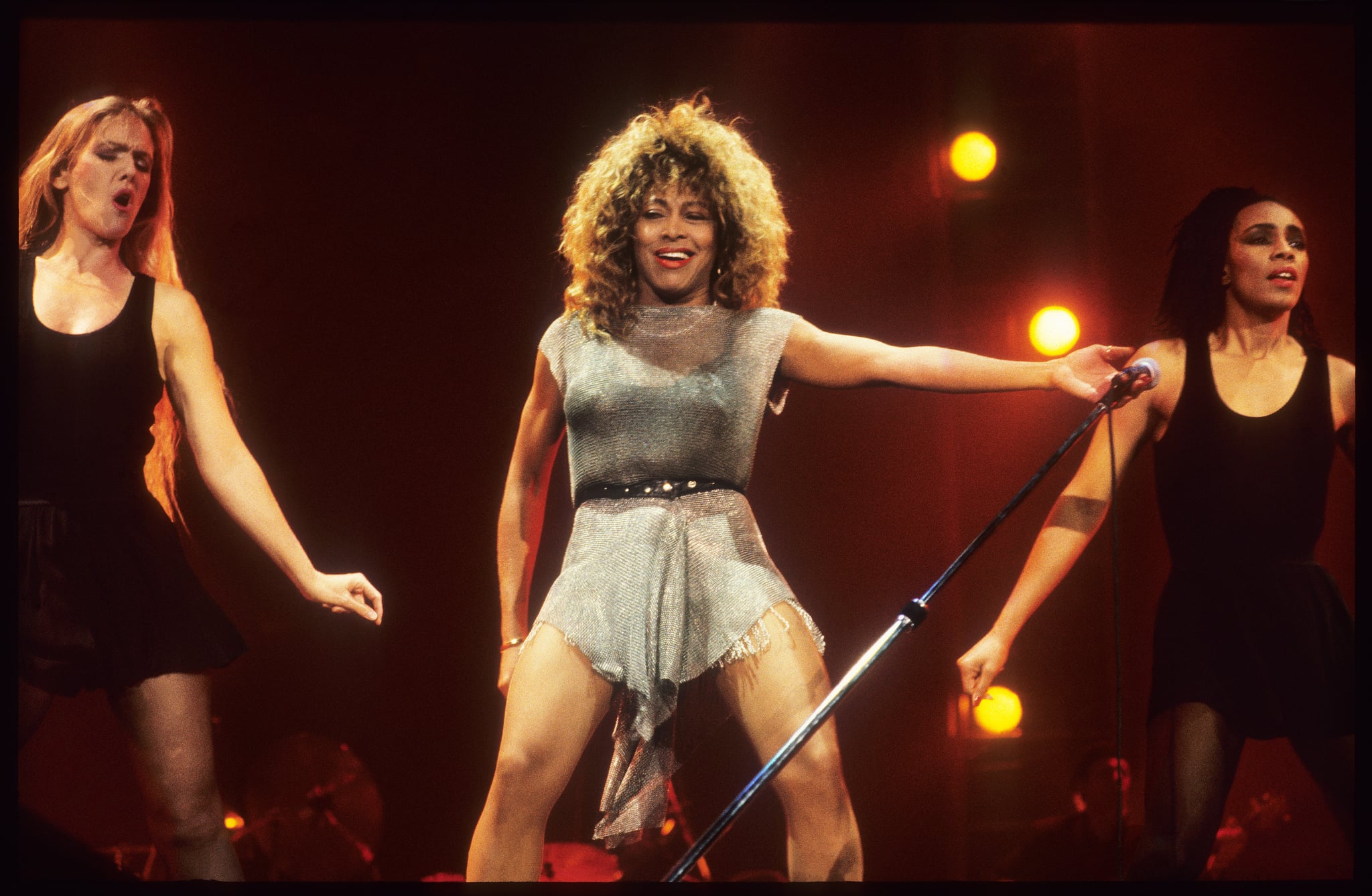 Iconic singer Tina Turner died peacefully on May 24 at the age of 83 after a 60-year career in the music industry. The "Queen of Rock and Roll" passed away in her home near Zurich, Switzerland, and initial reports say Turner died after a battle with a "long illness," according to a statement from her publicist.
Celebrities like Beyoncé, Angela Bassett, and Lizzo have all paid tribute to Turner, expressing gratitude for her influence and countless contributions to music and the world at large. The "What's Love Got to Do With It" singer was known for her killer vocals, magical dance moves, and enchanting style. But she was also extremely vocal about her difficult health journey, from intestinal cancer to stroke. Here's what we know about Turner's health journey before she passed away.
Tina Turner Was Diagnosed With High Blood Pressure
Dating back to 1978, Turner was diagnosed with hypertension (aka high blood pressure). However, in an interview with the European Kidney Health Alliance (EKHA), she said, "I considered high blood pressure my normal. Hence, I didn't really try to control it."
Her condition was left untreated, according to a March Instagram post from the singer explaining, "I believed that my body was an untouchable and indescribable bastion." Turner said she refused to "face the reality that I need daily, lifelong therapy with medication."
Tina Turner Had a Stroke
As a result of her untreated hypertension, Turner had her first stroke in 2009 and found out her kidneys had lost 35 percent of their function, according to an article she wrote for the EKHA. She started taking prescription medications but didn't like the way they made her feel, and she turned to a homeopathic doctor in France.
Unfortunately, after a routine checkup, she learned her kidneys were only getting worse and getting off the medication was causing her extreme harm. "I never would have replaced my medication by the homeopathic alternatives if I had had an idea how much was at stake for me," Turner wrote in her EKHA article.
In 2013, Turner had another stroke three weeks after she married her second husband, Erwin Bach. The journey back to health was tumultuous. She opened up about these struggles in her 2018 memoir, "My Love Story," per People. "I was too embarrassed to call for help. Legs for days and muscles of steel from dancing, but I didn't have the strength to get up," Turner wrote. She then said, "I doubted I would ever be able to wear heels again, let alone dance in them."
Unfortunately, while Turner was on the road to recovery, her health continued to decline.
Tina Turner Had Intestinal Cancer
In 2016, Turner was faced with another health scare when she was diagnosed with intestinal cancer. She shared in her memoir that she had been suffering from chronic diarrhea for months before she was diagnosed at an early stage with carcinoma and multiple malignant polyps, per "Today."
A month later, she underwent surgery to remove the cancerous parts of her intestines, however, she was also facing total kidney failure.
Tina Turner Experienced Kidney Failure
Turner's renal failure only worsened, and in 2017, she received a life-saving kidney-transplant surgery with her husband as the donor.
"I wondered if anyone would think that Erwin's living donation was transactional in some way," she wrote in her memoir, per "Today." "Incredibly, considering how long we had been together, there were still people who wanted to believe that Erwin married me for my money and fame."
Fortunately the transplant was a success, but according to an interview with EKHA, Turner continued to experience symptoms of vertigo. She detailed in her memoir that she felt "dizzy, breathless, and sick to my stomach" and that "the sensation literally knocked me off my feet."
Symptoms continued to linger, and in March 2023, two months before her death, the singer said her kidney problems were "not quite resolved" and her health was in "great danger," per Turner's Instagram post.
Tina Turner's Cause of Death
Other than "long illness," the exact cause of Turner's death has not yet been confirmed. But in a 2008 interview with Oprah Winfrey, the "River Deep — Mountain High" singer candidly spoke about the end of her life, per Entertainment Tonight.
"I have to say, I welcome it with open arms," Turner said on the topic of aging. "My senior life is so much better than when I was young. The wisdom, the way I think. My attitude towards things. It really — there is a change when you're still healthy and you still look good, your outlook changes on everything. You're really happy. You don't mind being 68. That number doesn't mean a thing."
She added, "I am at a stage where — you can get emotional when you start to talk about death. To be able to get to this stage, and say, 'Even when it's time, to leave and go to another planet — excited about that 'cause I'm curious. What is it about? Nobody can tell you. 'Cause nobody has come back. I'm not excited to die, but I don't regret it when it's time for me. I've done what I came here to do. Now it's pleasure."