Anon please. But the hottest new beauty influencer, with 1.7 million followers, doesn't have a face. Still, she can tell you exactly which version of Biologique Recherche's Lotion P50 celebrities are using, and what L.A. beauty store is tops. DeuxMoi won't be calling in a SundaySpotted: Beauty item about herself, but if she were, it would include the 1970 version of P50, dubbed "Jesus in a bottle" by insiders, and the top shelf at Violet Grey—at least according to the anonymous woman behind the Instagram account. Although DeuxMoi receives hundreds of DMs a day about anonymous sightings, there's one thing that keeps her up at night, and it's not whether Olivia Wilde and Harry Styles will ever get back together again. "I'm telling you, I think about [celebrity skin] all the time," she tells me via phone. "One of the main descriptors that people use when they see celebrities is, 'Their skin is amazing.' "
DeuxMoi is just like us: looking for that ever-elusive celebrity beauty secret. "I'm not trying to sell beauty products. I just genuinely love makeup and beauty. And I, like everyone else, want to know what celebrities are using," she says. It began when someone wrote into the account asking that very question. The submissions flooded in (along with all 50-plus lines of JLo's alleged beauty rider). "Jennifer Aniston…goes once a month to Mila Moursi to get a full-body facial (one of the many reasons why her legs look so amazing)." "Kate Beckinsale is a huge fan of serums and oils. She does not use any moisturizers, just serums and oils." B. J. Novak apparently has "flawless" skin.
"When I was first featured on DeuxMoi, we had a hundred messages from [new] clients," says colorist Jenna Perry. That was over a year ago, when a tipster wrote, "Hair Queen: I live in the East Village and it's not normal to see celebs BUT I've been seeing a STREAM of A list girls on my block recently and realized it's because they're all going to the same teeny tiny hair salon—Jenna Perry Hair on East 9th." Perry was cited as one of New York magazine's best colorists, and her "hot girl hair" technique has been seen on Jennifer Lawrence, Maude Apatow, and, recently, Naomi Biden. There's also the proximity to celebrity in visiting a DeuxMoi beauty pick like Perry, much like dining at Nobu Malibu. With references to luxury lines, like Augustinus Bader; in-demand dermatologists and clinically trained skin specialists, like Laura Dyer; and even a few drugstore brands, DeuxMoi's anonymous submissions add a level of transparency to celebrity beauty (even though, as the account often reminds us, submissions are not "confirmed").
The tips also show the depth of commitment required to appear beautiful in the high-stakes world of Hollywood (and beyond). It's more informative than the usual celebrity interview, espousing water and someone's own newly launched skin care line. Shereene Idriss, MD, a New York dermatologist who has been mentioned on DeuxMoi, sees breaking the fourth wall between celebrity and civilian as beneficial, if only to set more realistic expectations. "I hope that [celebrities] open the lens into the inside world of how they've transformed, when it's very clearly a transformation. The best thing would be if somebody were to go, 'Hey guys, I didn't look like this 10 years ago. I had a rhinoplasty. I had a chin implant. And then I maintain myself twice a year with a light laser treatment and some light injectables.' " After all the DMs , DeuxMoi's takeaway on the subject is this: "The way that celebrities approach beauty is high maintenance. It's like a job. Not only is it expensive, but it's time- consuming." And maintaining beauty is part of many celebrities' jobs—work that men in the public eye do not have to do.
Still, you're not alone if you find the work of being beautiful interesting. DeuxMoi herself tells me, "Every time I get these sightings that say, 'Her skin was glowing,' I'm like, 'I want that.' So yeah, I went to my dermatologist. I was like, 'Give me lasers. What have you got?'
A version of this article appears in the December January 2022 issue of ELLE.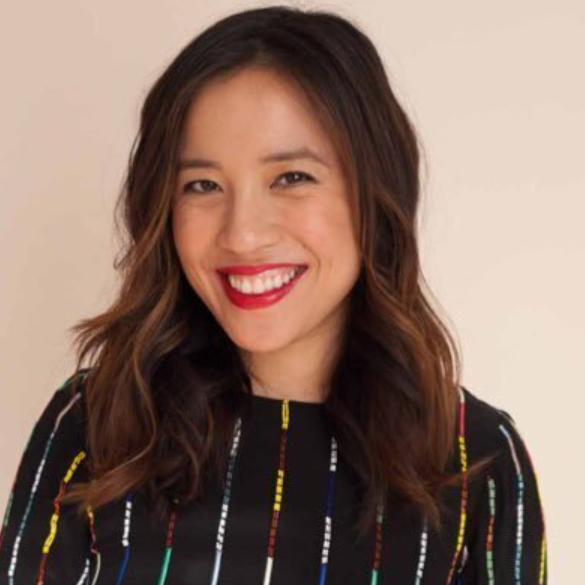 ELLE Beauty Director
Kathleen Hou is ELLE"s Beauty Director. Previously, she held the same title at New York Magazine's The Cut. She's appeared in publications such as New York, The New York Times Magazine, Vogue India, Forbes, and Allure. She was also a co-founder of Donate Beauty, a grassroots beauty donation project started during the COVID-19 crisis, which donated over 500,000 products to over 30,000 healthcare workers across 500+ hospitals.