Image Source: Getty/Gotham/GC Images
Kristin Cavallari is living proof that hard work pays off. The "Laguna Beach" star posted a new fitness record on her Instagram, deadlifting 185 pounds — for three reps, no less — without so much as breaking a sweat. "185lbs 💪🏻 new record for me," she wrote in her caption, tagging her personal trainer, Kevin Klug. This accomplishment comes after Cavallari shared an Instagram story back in July doing the same trap-bar deadlift with only 155 pounds. Now, with dedication, consistency, and a steadfast loyalty to strength training, she's already able to lift 30 pounds heavier — and she has the video to prove it.
Cavallari attributes a lot of this growth to her trainer, who she says always encourages her to push herself in new ways. "He kicks my ass," she told Us Weekly in an interview from June. "He pushes me really hard. He has me actually lifting really heavy weight, the heaviest weight I've ever lifted in my entire life. I feel the best I ever have. I feel like I'm the strongest I've ever been."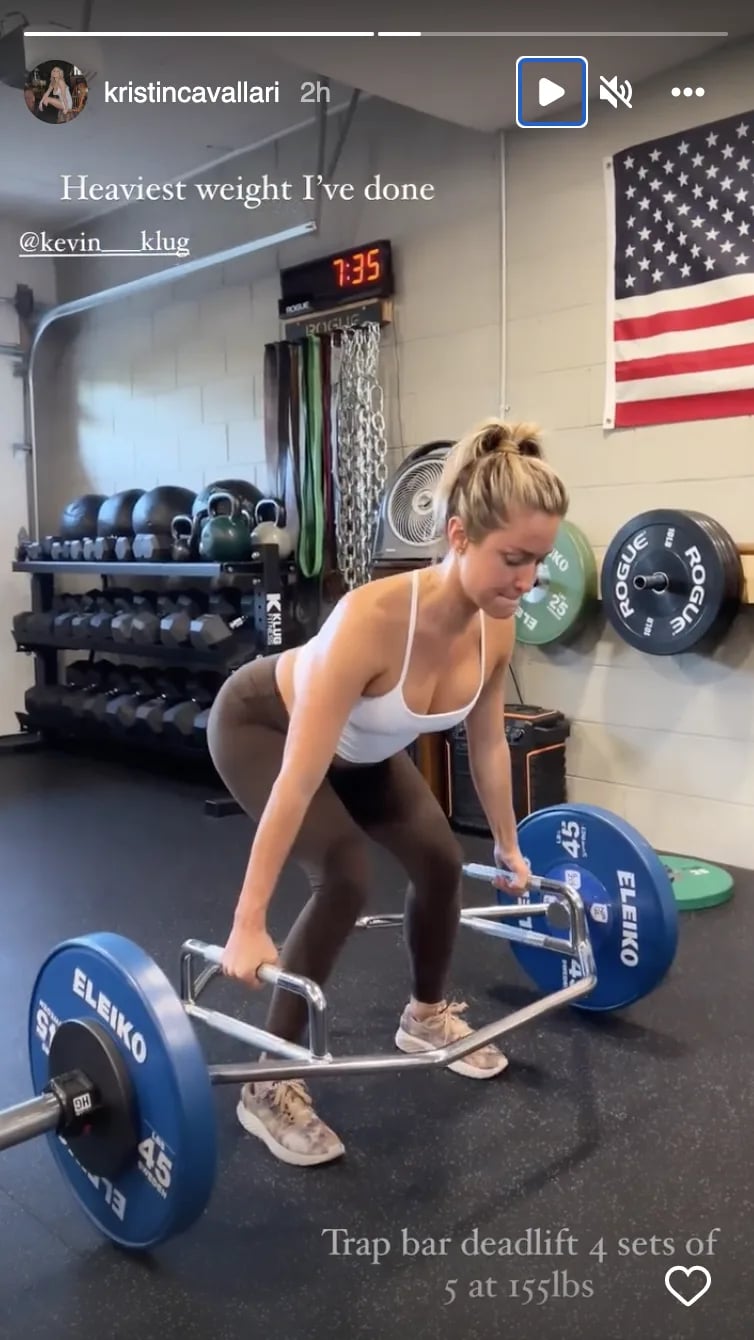 Image Source: Instagram User kristincavallari
Cavallari has shared about her journey on social media and talked about how impactful it's been to make fitness such a large part of her lifestyle. "I'm really proud of the progress I've made," she said in one carousel of photos she posted to Instagram in late June. "I work out really hard and am dedicated to a healthy lifestyle and I think just because I'm a mom doesn't mean I can't be proud of my body and be comfortable in my skin."
See Cavallari beat her own record below for a little extra motivation at your next workout.