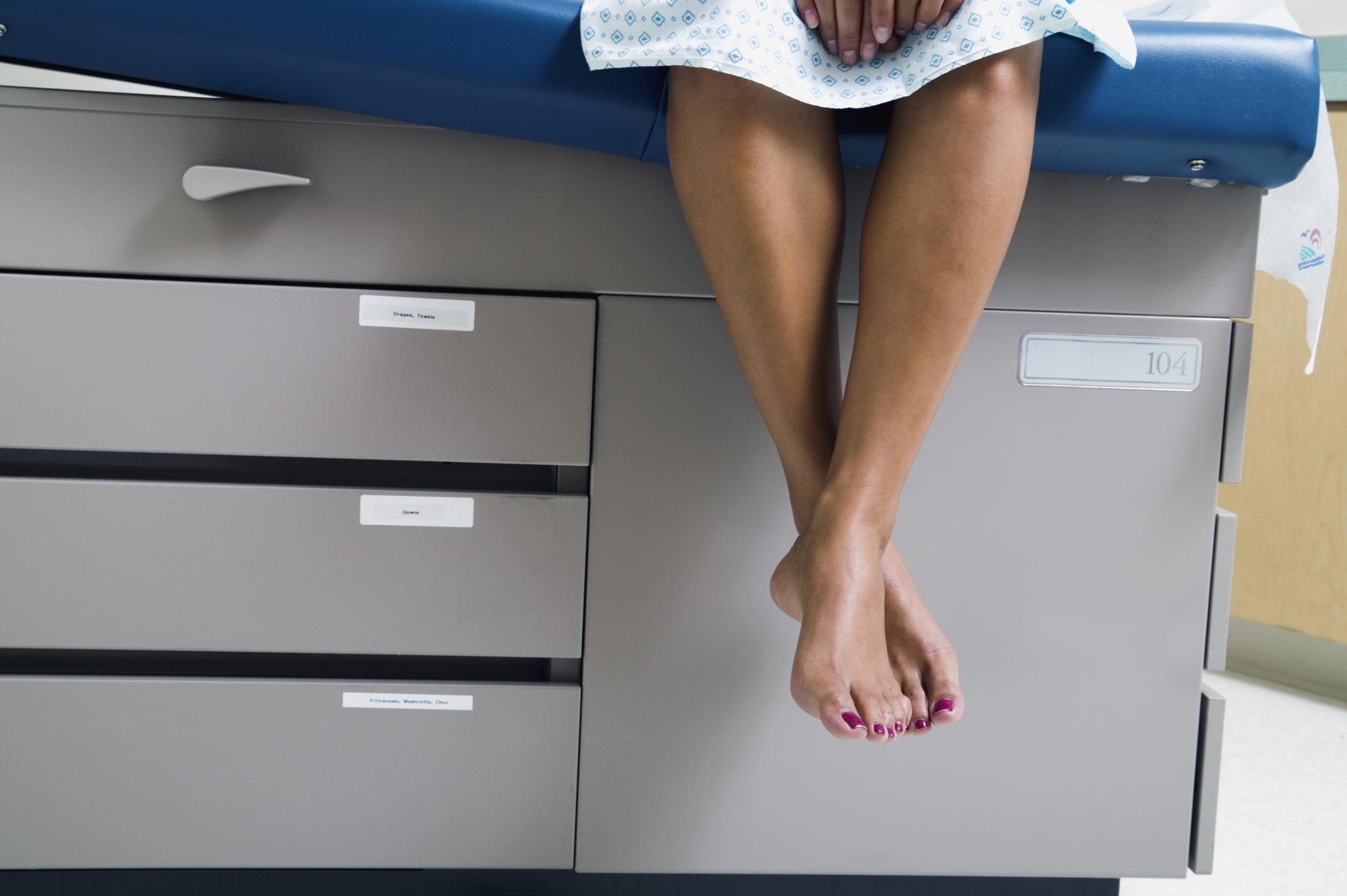 Even if you've never seen a gynecologist, you've likely heard of a Pap smear, the screening that can help detect abnormal cells in the cervix, which could potentially lead to cervical cancer. While it's true that many of these changes are caused by human papillomavirus (HPV), a sexually transmitted infection, you still need to get a Pap smear even if you aren't having sex. Here's why.
HPV can be spread skin to skin, and even if that weren't the case, "there is a small percentage of cases [of cervical cancer] that are not due to sexual transmission," Erin Higgins, MD, a gynecologist at the Cleveland Clinic, told POPSUGAR. "The Pap smear helps to detect changes caused by both types of cervical cancer." So, starting at age 21, you need to get a Pap smear, no matter what.
While the screening is uncomfortable for a few minutes, it's worth it. "The Pap smear test allows for early detection and treatment of these changes," Dr. Higgins explained. "If there are mild (low-grade) changes, the test can be repeated more frequently. If there are severe (high-grade) changes, there are treatment options available to remove those cells, as these changes are more likely to lead to cancer."
Assuming that your Pap smear is normal, you actually don't need to repeat the screening every year. "For women ages 21 to 29, cervical cancer screening involves Pap smear testing alone. This is done every three years," Dr. Higgins said. "For women ages 30 to 65, Pap smear testing is performed along with HPV testing (this is called cotesting). This is done every five years."
However, you should still see your gynecologist annually to discuss any changes to your period, be screened for STIs, and more — so make that appointment.