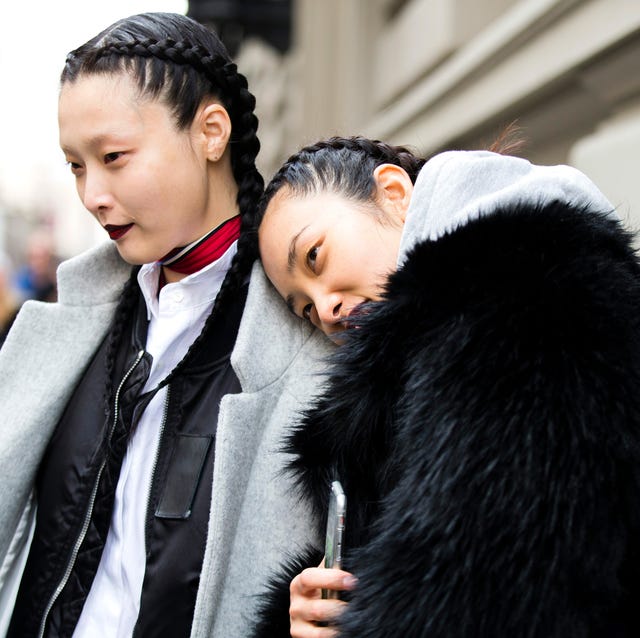 Melodie JengGetty Images
Timeless, sophisticated, chic…nope I'm not talking about an LBD, I'm referring to the one, the only the French braid. And while it's a stretch to say it made a comeback since it one hundred percent never left, the braided style is popping up everywhere from your best friend's wedding to the red carpet.
"French braids are one of the classics," explains natural hairstylist and braider, Kamilah (@MsHairandHumor). "Some people commonly refer to it as the 'inverted braid' or 'inside braid,' which differs from a cornrow, or Dutch braid, because the criss-cross pattern of the braid is not visible. Basically, the inverted stitch makes the braid flatter."
Classification aside, most of us just want to know if it's easy. "On a scale of one to ten, I'd say French braids are a level four in difficulty, because while it is just a regular three-strand braid, adding hair from the scalp as you move along can take some practice," explains hairstylist Hailee Fortuin. "This is a great braid for beginners because once the French braid is understood, it is easy to make variations," she adds.
All to say creating a sleek French braid is much less intimidating than it looks. To help, we are pairing five of our favorite tutorials with expert commentary to get your braiding skills plait perfect. Keep on reading for tips.
Advertisement – Continue Reading Below
Advertisement – Continue Reading Below