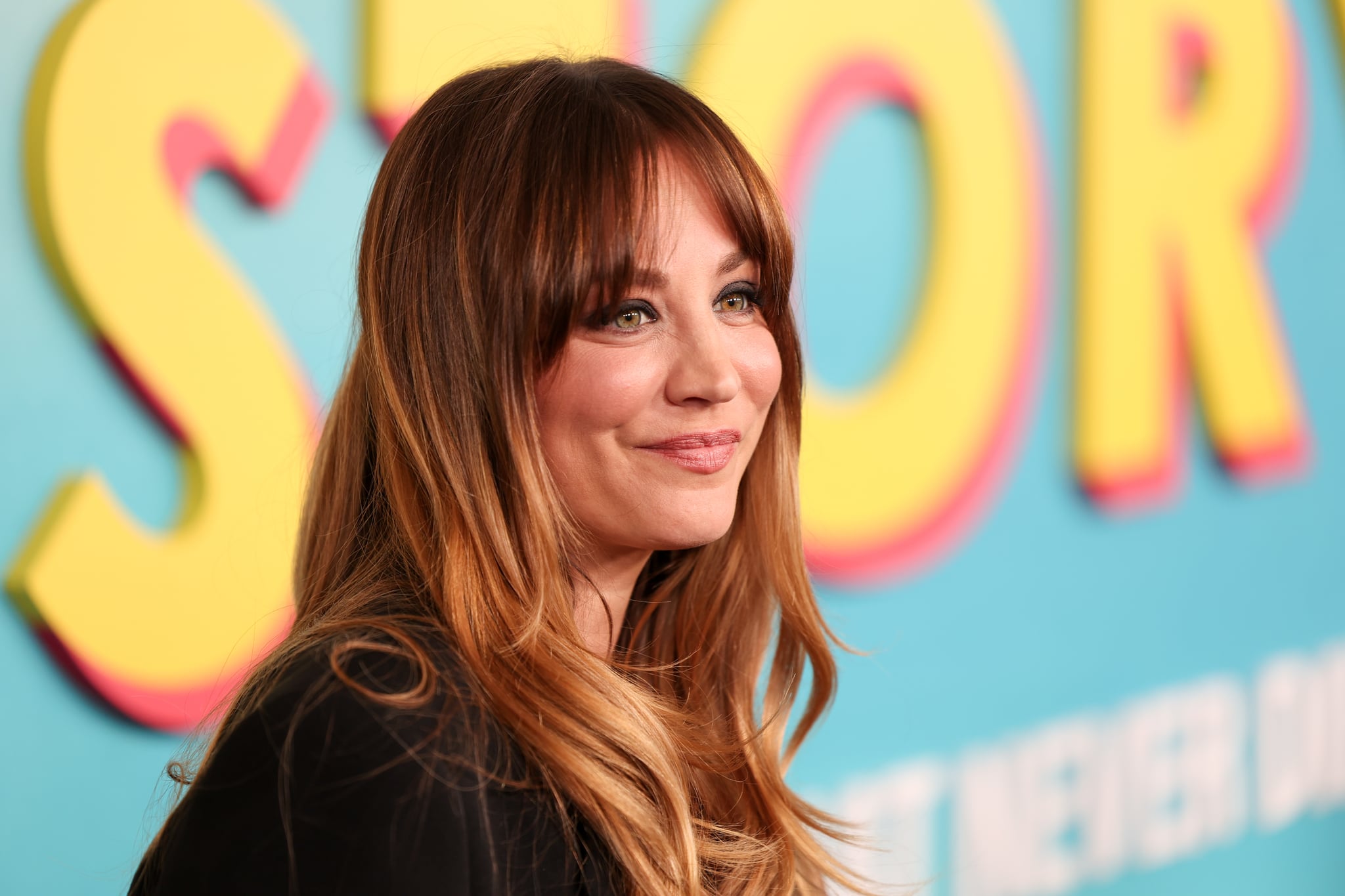 Kaley Cuoco is grateful for her scars. In the June 5 episode of the "SmartLess" podcast, the 37-year-old actor shared the story behind the "badass" scars she acquired while riding horses, including the moment she almost lost her leg. "It was a bad accident," she remembered. "It was a very bad accident."
Back in September 2010, Cuoco was at a ranch in LA when her horse suddenly got spooked. She fell off, and the horse attempted to jump over her, landing squarely on her left leg. "He stepped on me, and I remember clear as day, because it takes a second when something is that bad," she said, describing the shock she felt immediately afterward. "I was like, 'Did I just fall on a whole thing of leaves?' Because I heard all the cracking." But her initial confusion was short-lived. "It took me like five or 10 seconds to actually realize it wasn't just 400 leaves — it was my bones."
Panic began to set in, and Cuoco was immediately taken to the hospital. She ended up having such a severe compound fracture of her tibia and fibula, the bones broke through her skin. "It just was a horrible, horrible, horrible break," she said. To this point, Cuoco had to sign a paper before going into surgery, giving the doctors permission to amputate her leg if medically necessary.
"I've got some good scars. It makes you feel like a badass."
"When you first woke up, was your first look down to see if your leg was still there?" cohost Jason Bateman asked. "Yes, totally," she responded, grateful the surgeons were able to save her leg. Her medical team thought she wouldn't be able to walk for three months, but Cuoco said she had a "miraculous" recovery, walking in a boot a week later and going back to work on "The Big Bang Theory" after only two weeks. Now, the only remnants of the accident are the pins in her legs and the scars from the operation.
"I ended up being OK," she said. "I've got some good scars. It makes you feel like a badass."