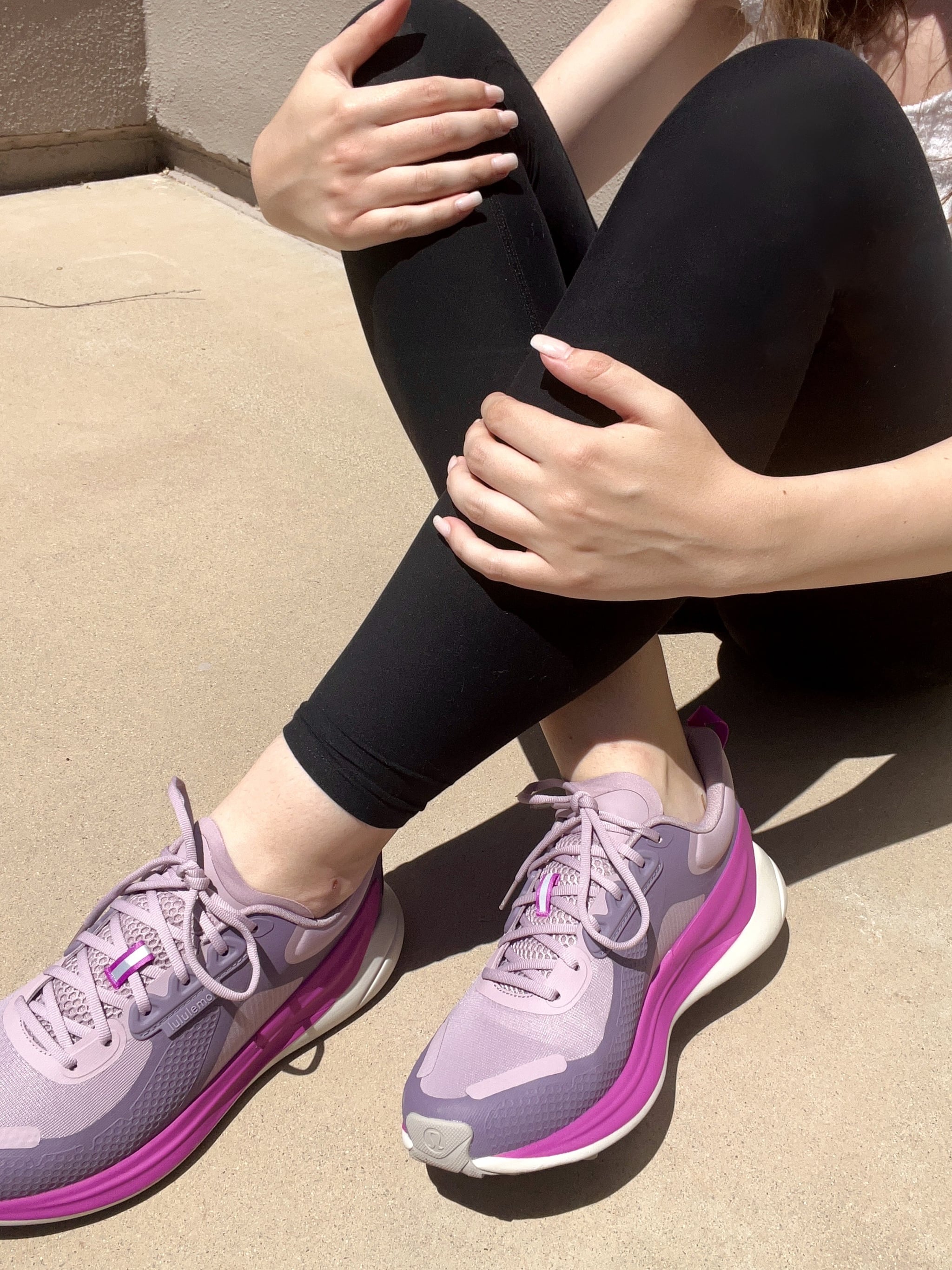 Fitness retailer lululemon is known for making some of the best athletic gear on the market — from cult-favorite leggings and sports bras to versatile accessories (including that viral belt bag that's still trending on TikTok years after its initial release) — but the brand only recently got into the sneaker game.
When lululemon released their first sneakers in March 2022, it was clear that they were going to treat their footwear design much like anything else they sell: that is, they were going to make it best-in-class. The brand placed a particular focus on designing performance footwear for women, using the scans of more than a million women's feet to ensure the styles were created with the perfect fit and feel. (Meanwhile, most other performance shoes are designed for men and then adapted for women.) The brand offers several sneaker styles geared towards training and running, with the Strongfeel, Chargefeel, Restfeel, and Blissfeel silhouettes. Now, the label is expanding its offerings to include more outdoorsy shoes durable enough to take you from the treadmill to the local hiking trail and beyond — and that includes the lululemon Blissfeel Trail Running Shoes ($158).
This new release from the brand takes everything customers love about lululemon's Blissfeel running shoe and elevates it with thoughtful design features for hitting the trails, such as tuned foam cushioning and added traction. As someone who prefers an outdoor workout to an indoor one — especially during the summer months — I've been eager to see how this sneaker holds up to its counterparts; FWIW it's already exceeded all of my expectations and then some. Keep reading to see the full product details and why this new lululemon sneaker is the style I plan to wear 24/7 this season.
What I Like About These lululemon Blissfeel Trail Running Shoes
As someone who loves hiking but is also notoriously clumsy, I've always struggled with finding athletic shoes that are stable enough to keep me feeling supported (and confident that I won't roll my ankle), but also lightweight enough that they won't weigh me down when I'm trekking along on more rugged surfaces. I've long run into the same problem: traditional running shoes either aren't padded enough to cushion my heel or lack grip support for off-road wear, and heavy-duty hiking boots are too bulky for me to comfortably move around in.
Fortunately, these lululemon Blissfeel Trail Running Shoes have proven to be the exception. The sneakers have the same construction and bouncy nature as a classic pair of running shoes, but they're also fitted with more thoughtful details to protect my foot and stride on uneven surfaces. The shoe boasts a rubbery coating that provides extra protection from the elements, as well as a lugged rubber outsole to help with directional traction. I love how easily my foot slides into them, and the fact they're just as stylish as they are practical; the shoes are available to shop in five bright colorways.
I've also felt comfortable wearing them in a variety of different settings — from a mountainous hiking trail in Arizona's western desert to the pavement walking path in my neighborhood. They've been my go-to shoe for everything lately. For my latest hike up Thunderbird Mountain, I never struggled with trekking up uneven terrain or stepping on rougher, rocky surfaces because the shoe's designed to hold up like a hiking boot. Alternatively, they've also proven to be fantastic running shoes for my weekly runs. Despite their trail-specific design, the shoes never feel too clunky or overbearing, even on pavement. Plus, because they're fitted with so much cushion support on the bottom, I've even noticed an extra ease and bounce in my step.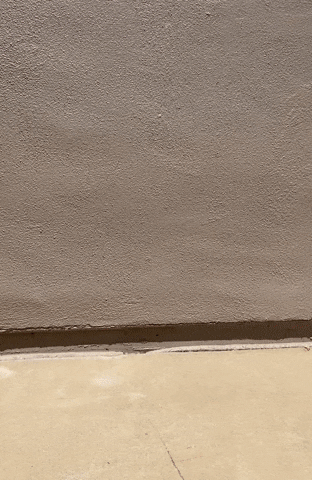 What's Worth Noting
My one critique with these shoes is that I find that they lack breathability. My feet warm up pretty fast while wearing them, especially on muggier days. Living in Arizona and spending much of my summer outside, it's essential that my sneakers have sufficient airflow so that my feet don't start to feel too constricted or sweaty. Because these shoes fit so snugly, I feel like they have a tendency to insulate the heat even more. My recommendation would be to wear these with a thinner pair of socks to avoid any extra heat building up around the foot.
Who Are These lululemon Blissfeel Trail Running Shoes Best For?
I'd argue that these running sneakers are perfect for every type of athlete, but they're especially great for avid runners who occasionally like to hit the trail, or those who prefer to conquer their daily workouts outside. Despite all of their cool and durable features, these sneakers feel incredibly lightweight while on. Their cushioned sole provides ample support which ensures your foot will feel comfortable (and protected) while running across a wide array of surfaces — from the treadmill to the neighborhood running path, rugged mountain trail, and beyond.
They're a great style for someone who wants a sneaker that can do it all — trail runs, road runs, and even traditional gym workouts. They're also a fantastic shoe to travel with, especially if you're looking for something that will take up minimal space in your luggage, but will also be versatile enough to wear for any fun activities that pop up on your trip.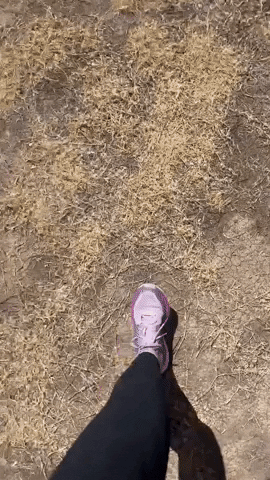 Where Are These lululemon Blissfeel Trail Running Shoes Available?
These athletic sneakers are available to shop at lululemon.
Additional Details
The lululemon Blissfeel Trail Running Shoes are available to shop in five unique colorways, including silver, violet (my shade of choice), dewy green, and vapor black.
Because this shoe is fitted with a more snug design than other lululemon running shoes, the brand recommends those with wide feet go half a size up in order to achieve their perfect fit.
This trail running sneaker is made to be worn on the road or trail. It boasts features like a molded heel for more support on uneven surfaces, firm rubber soles for traction, and a cushiony base that'll help to put a little extra bounce in your step — regardless of where your next outdoor adventure takes you.
This is a neutral running shoe, with a heel drop of 9.5 mm.
Similar to other lululemon running shoes, these lululemon Blissfeel Trail trainers are available to shop in US women's sizes 5-12.
Rating:

Image Source: POPSUGAR Photography / Kyley Warren