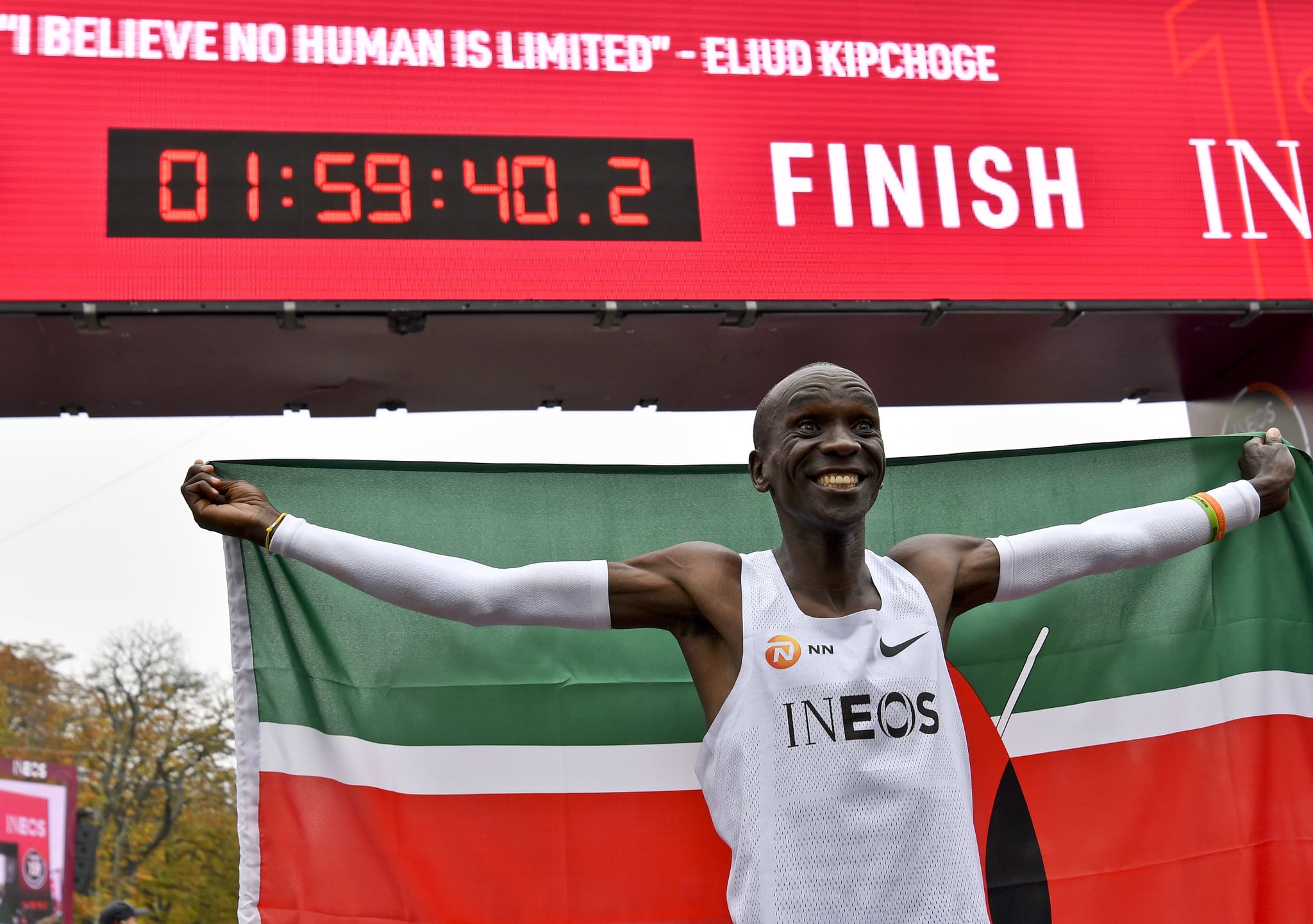 On Saturday, Eliud Kipchoge accomplished an incredible feat as the first person to run a marathon in under two hours. The 34-year-old Olympic champion successfully completed the INEOS 1:59 Challenge in Vienna, Austria and clocked in at one hour, 59 minutes and 40.2 seconds.
"Today we went to the Moon and came back to earth!" Eliud wrote on Twitter after crossing the finish line. "I am at a loss for words for all the support I have received from all over the world. Thank you to all who gave me the opportunity. Asante."
Eliud, a long-distance runner from Kenya, already holds the official world record for marathon time at two hours, one minute, and 39 seconds from the 2018 Berlin marathon. According to the New York Times, his unbelievable race in Vienna does not qualify as an official record because he ran alongside pacekeepers and the race was not held under "open marathon conditions." Regardless, his efforts made history and inspired athletes everywhere. This race will not be forgotten.
Today we went to the Moon and came back to earth! I am at a loss for words for all the support I have received from all over the world.

Thank you to all who gave me the opportunity. Asante. pic.twitter.com/0HTVBjB6YY

— Eliud Kipchoge (@EliudKipchoge) October 12, 2019